Plant-based egg brand Crackd has announced the launch of three new vegan quiches in the UK.
The Quiche Lorraine, Cheeze & Broccoli, and Caramelised Red Onion all feature Crackd's liquid egg replacer, which is made from pea protein.
The Quiche Lorraine was created in partnership with plant-based food brand THIS, and features its popular vegan bacon lardons.
"Together, we hatched the plan to make UK's first plant-based Quiche Lorraine," THIS founder Andy Shovel told Plant Based News (PBN). "We were so eggsited that the whole team scrambled to make it happen. The end result is absolutely eggsquisite."
Crackd has also partnered with Applewood Cheese to create the Cheeze & Broccoli and Caramelised Red Onion varieties. While Applewood isn't a vegan company, its dairy-free cheese has proved hugely popular in the plant-based community.
Vegan quiches are a relative rarity in the UK, but the popularity of plant-based eggs has skyrocketed in recent months. The global vegan egg market is projected to be valued at USD $1.6 billion this year, and experience a compound annual growth rate (CAGR) of 10.6 percent from now until 2033.
Crackd's new vegan egg quiches are available now at Tesco supermarkets. They cost £3 each for a 150g portion.
The problem with eggs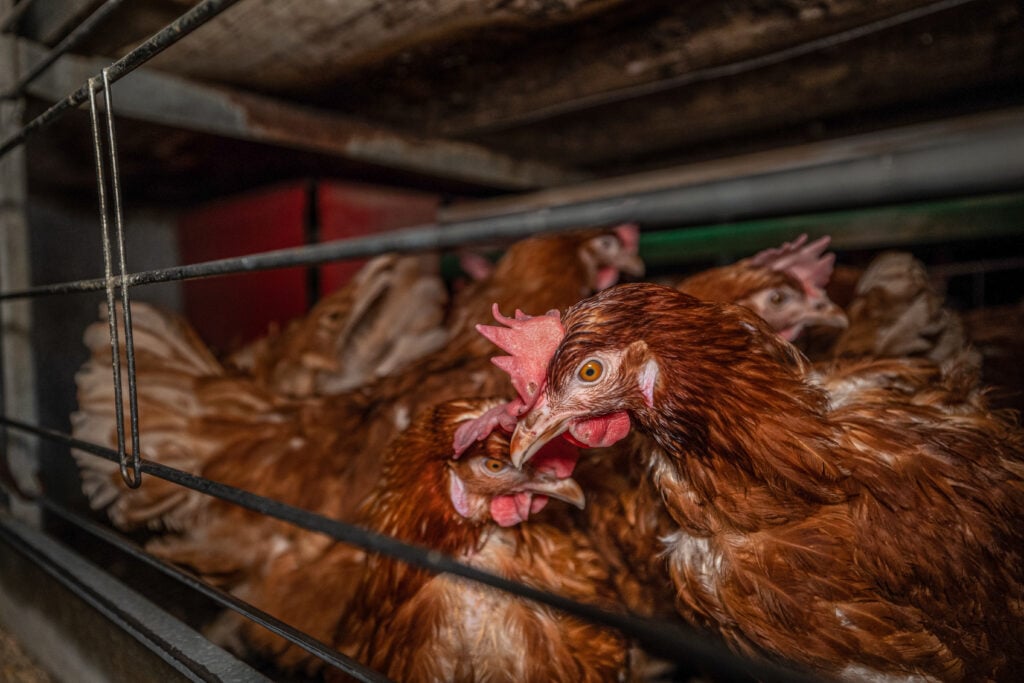 The public is increasingly waking up to the ethical costs associated with egg production. Hens used in the industry are often kept in battery cages not much bigger than them for most of their lives.
In countries where these are banned, like in the UK, so-called "enriched cages" are used. These are slightly bigger, and feature a small perch, litter, and a nest. They still severely restrict the hens' ability to engage in natural behaviors, however, and are widely considered to be cruel.
Even hens in "free-range" systems may be kept in barns with thousands of other birds. To be labeled free-range, hens should have access to the outside during daytime – but this could just be a door in the barn that they may never be able to reach.
Modern hens have been selectively bred to produce around 300 eggs a year. In the natural world, this number would be closer to 12. This unnatural laying process takes a huge toll on their bodies, and chickens often suffer from calcium deficiency and osteoporosis as a result.
---
Source:
Plantbasednews.org