For the first time, the top spot in gastronomy ranking by ProVeg and the industry magazine foodservice remains unchanged. Last weekend, Katleen Haefele, Head of Food Services & Events at ProVeg, announced the results at Internorga in Hamburg, the trade fair for the out-of-home market.
The burger chain Hans im Glück again took the top spot with a large selection of plant-based main dishes, side dishes and desserts. And this is being rewarded: 50 percent of the dishes sold are now vegan. Runner-up Peter Pane also offers a similarly comprehensive range, with eye-catching marketing campaigns.
Plant-based from pizza to fish
At least one plant-based main dish was available at 26 of the 30 chains surveyed this year. For the first time, a pizza chain has made it into the top 3 in 2023: Domino's has worked its way up from 6th to 3rd place since the last ranking. Also making their debut in the top 10 are industry giants Burger King and Subway. Nordsee and The Ash also received a mention with various fish and meat alternatives on the menu.
Good prices and clear communication
At least as important as attractive dishes is the communication about them. This includes uniform labeling – the top 5 in the ranking implement this clearly and consistently with pictograms. ProVeg additionally recommends that restaurants deliberately bring plant-based options to the fore through targeted nudging. Some restaurateurs advertise their veggie offerings on social media and explain the ecological benefits of a plant-based diet – the strong sustainability argument helps to attract the environmentally conscious target group.
For the first time in the ranking, the issue of price equality was analyzed, as a higher price for plant-based options can easily deter the flexitarian target group in particular. For example, many pizza chains stand out in the ranking with additional prices of up to 3 euros for vegan cheese alternatives.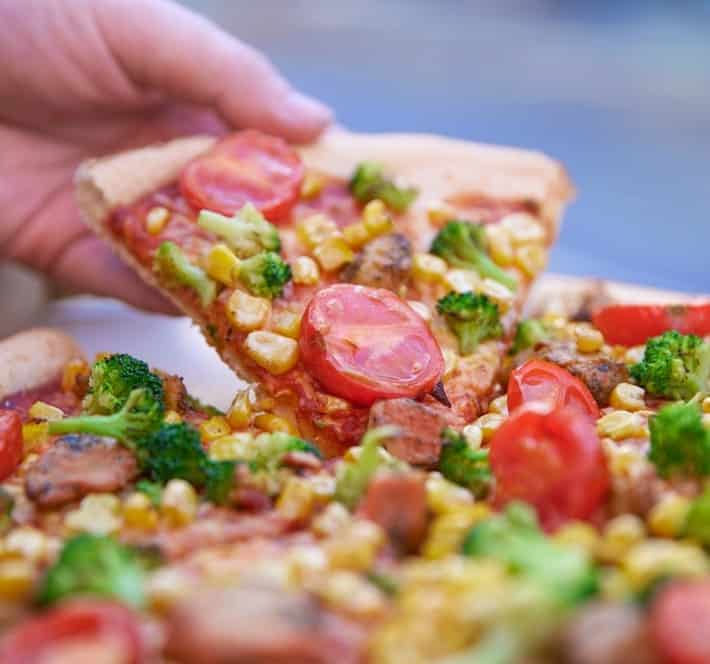 "Our top placers impressively show that constantly expanding the range with creative dishes is worthwhile. However, these dishes should not be more expensive than their animal counterpart in order to promote climate-friendly nutrition. In this way, restaurateurs are also fulfilling their social responsibility," says Katleen Haefele.
ProVeg recommends that the gastronomes distribute these additional costs by mixed calculation, in order to keep the vegetable offers attractively priced. And it works: At 20 of the 30 restaurant chains, the plant-based dishes are on a par with the animal-based ones in terms of price.
For the full ranking, go here: www.proveg.com/de/blog/proveg-ranking-2023-die-veganfreundlichsten-restaurantketten.
---
Source:
Vegconomist.com