An American beef producer has recalled more than 58,000 pounds of ground beef products due to a possible E. coli contamination.
A sample of beef collected by a state public health agency from Wisconsin-based beef company American Foods Group tested positive for a strain of E. coli bacteria called STEC O103. The potentially contaminated products, sold under the brand Green Bay Dressed Beef, had been sent to wholesalers in Georgia, Michigan, and Ohio.
STEC O103 causes diarrhea, which is sometimes bloody, and vomiting. It is usually treated with rehydration. Most people will recover within a week, but some may become more seriously ill.
The US Department of Agriculture (USDA) has issued an alert for people and businesses who bought certain ground beef products, which were produced on August 14, 2023, and bear the establishment number "EST. 18076" inside the USDA mark of inspection. The products should be discarded or returned to the place of purchase. It lists the following products as subject to recall:
Approximately 80-lb. cases containing 10-lb. plastic tubes (chubs) of "90050 BEEF FINE GROUND 81/19" with lot code D123226026.
Approximately 80-lb. cases containing 10-lb. plastic tubes (chubs) of "20473 BEEF HALAL FINE GROUND 73/27" with lot code D123226027.
Approximately 80-lb. cases containing 10-lb. plastic tubes (chubs) of "20105 BEEF FINE GROUND 73/27" with lot code D123226027.
Other recent food recalls and public health alerts from the USDA include inadequately processed canned spam, and 15,876 pounds of smoked sausages made from turkey, beef, and pork "that may be contaminated with extraneous materials, specifically bone fragments."
Foodborne illness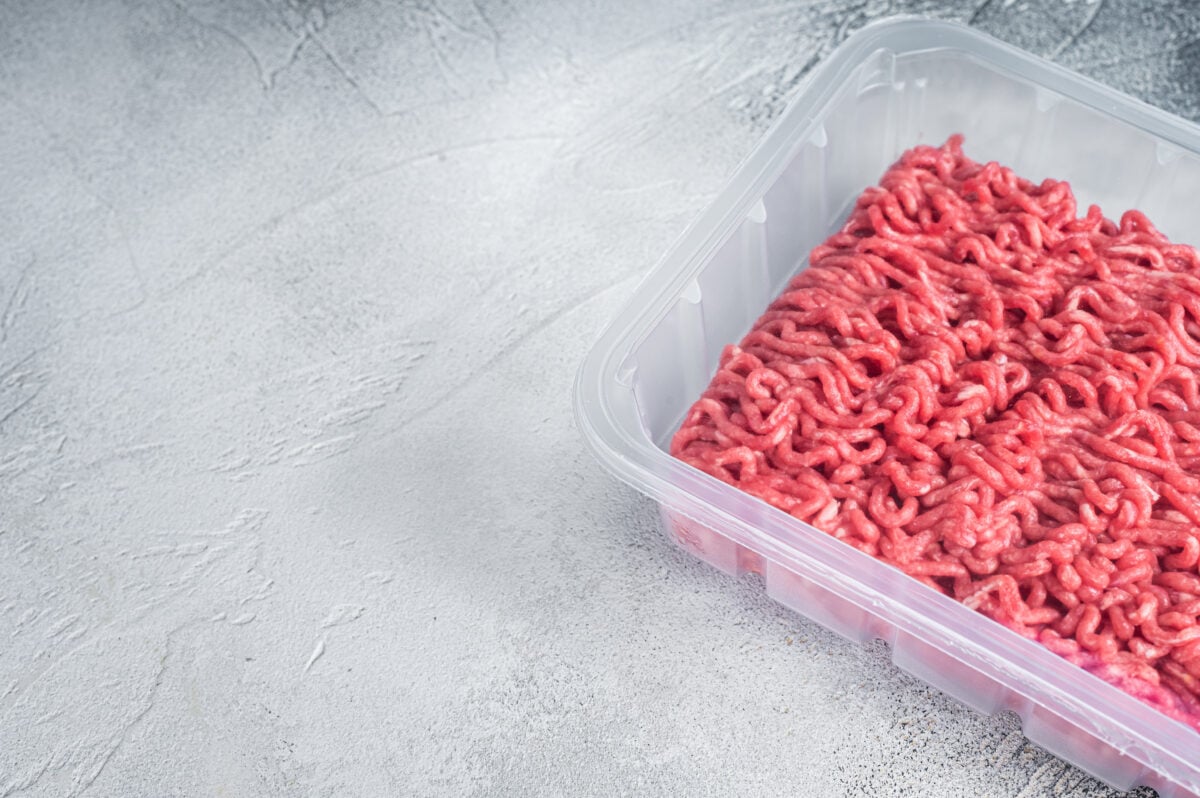 Foodborne pathogens cause illness in nearly 48 million Americans every year, according to the Center for Disease Control (CDC). Of those, about 3,000 die. 
E. coli O157 is responsible for more than 2,000 hospitalizations a year and is most often spread through consuming undercooked ground beef and unpasteurized milk. It is one of the top five foodborne pathogens that send people to hospital. The others are salmonella, Campylobacter spp, Toxoplasma gondii, and Norovirus.
Any food can become contaminated but some are more likely to harbor pathogens that cause illness. Animal products such as chicken, eggs, and fish are particularly risky if they are raw or undercooked.
Vegetables and leafy greens can become contaminated with bacteria including E. coli and salmonella at various stages along the food production chain. But they can also become contaminated when they are grown using animal manures as fertilizer. In fact, scientists have warned that organic farming increases the risk of contamination because manure fertilizer can harbor pathogens that grow in the stomachs of animals.
More like this:
The post Over 58,000 Pounds Of Ground Beef Recalled Amid E. Coli Contamination Fears appeared first on Plant Based News.
---
Source:
Plantbasednews.org