Whether you celebrate it or are simply in it for the vegan chocolate eggs, Easter is just around the corner (Sunday, April 9).
For those of you that fit into the latter category, and perhaps even subscribe to the "chocoholic" label as well, there are a host of delicious dairy-free and vegan Easter sweets for you to try this year. Oh, and you don't have to plump for traditional egg-shaped goodies anymore either!
UK supermarkets and candy brands alike seem to be on a mission to prove that you lose none of the flavor, fun, or excitement of this holiday when you ditch the animal products.
Without further ado, let's take a look at our favorite vegan Easter chocolate, eggs, and treats that we hope you'll love as much as we do.
5 vegan Easter treats to try in 2023
Cocoba – luxury vegan chocolate Easter egg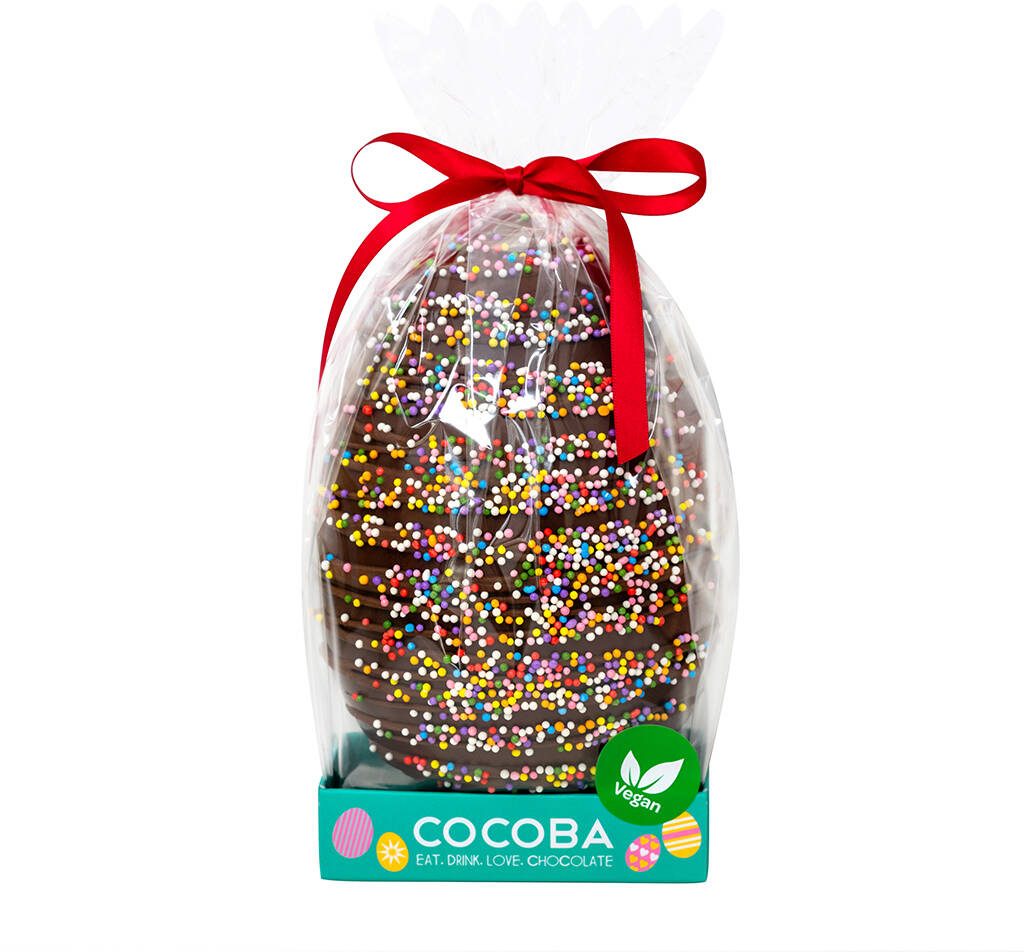 For something semi-traditional, this vegan dark chocolate egg from Cocoba is a dream. It looks great, comes wrapped beautifully, and best of all, tastes fantastic.
The chocolate itself is rich, not too bitter, and benefits greatly from the sprinkles that adorn it, as they cut through the, sometimes, cloying nature of too much cocoa. However, if you are a "more is more" kind of person, the vegan salted caramel egg is worth considering.
Price: £12.95
Try a Cocoba treat here
Love Raw Nutty Choc Balls – the year-round (but get some now) treat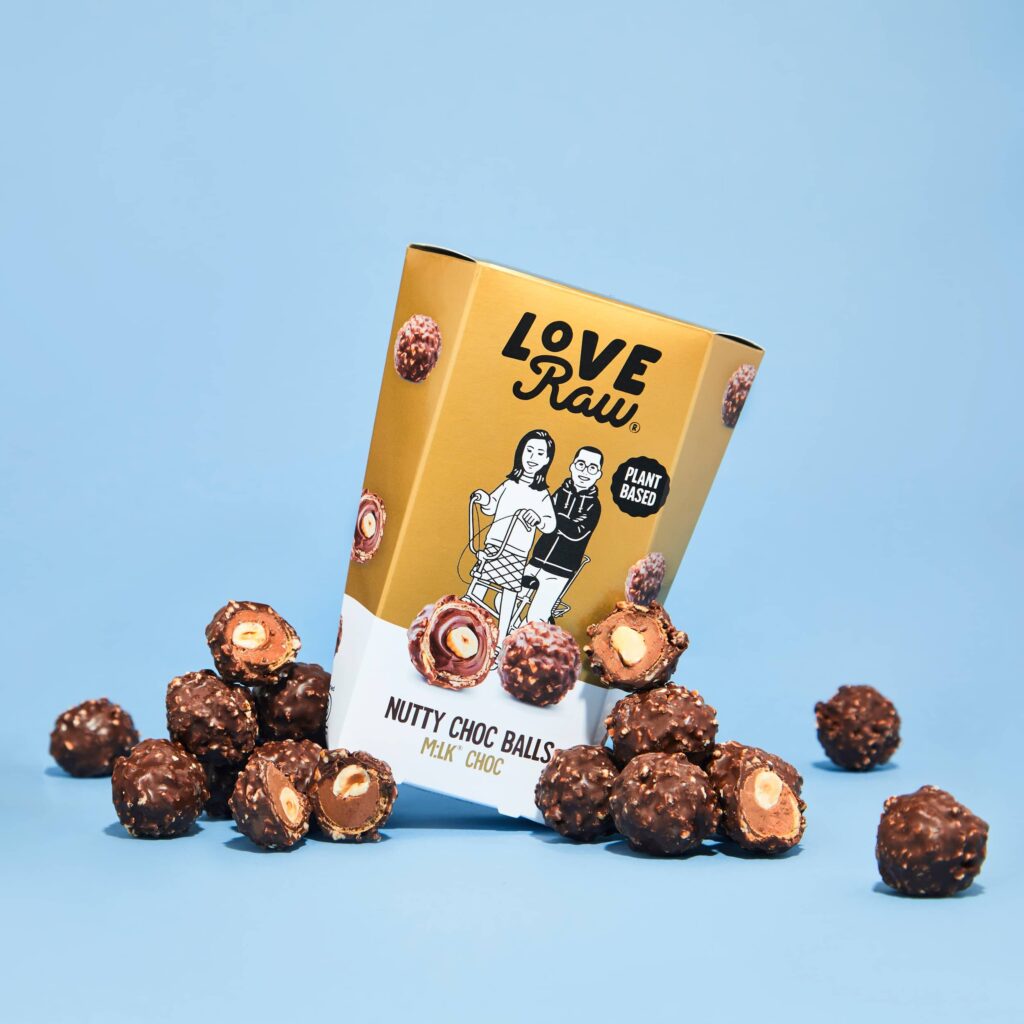 We all know what these nutty spheres of tastebud heaven are based on, but some of us are old enough to know that they taste exactly like them. One bite and every Christmas, Easter, and birthday comes flooding back in glorious technicolor, to the point where we need these in the house at all times.
As an alternative to an egg-shaped Easter food (let's not forget that some vegans may not like to imitate eggs), Love Raw has nailed decadent deliciousness that will work for any holiday. You might be able to guess that we really enjoyed these.
Price: £6.99
Grab some Love Raw Nutty Choc Balls here
Marks and Spencer Percy Pig Easter Party Time – the chocolate-free option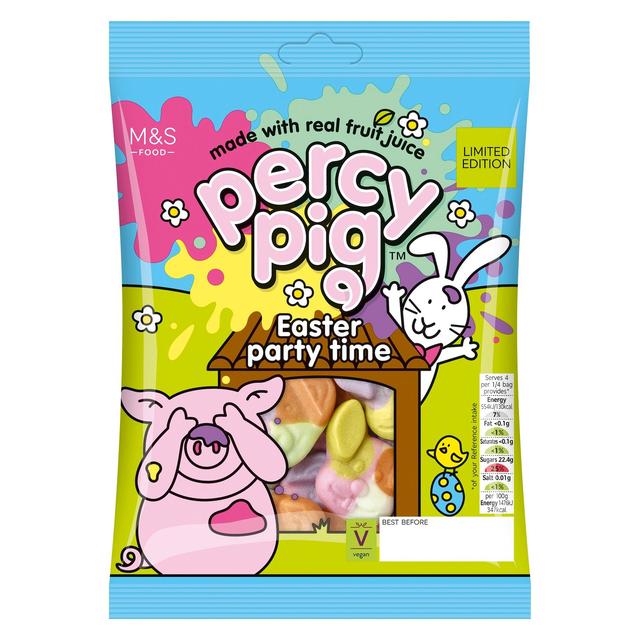 Let's be honest and admit that chocolate for every meal does sometimes get tiresome. That's when a fruity-flavored vegan gummy sweet will really hit the spot (as well as some vegetables, maybe).
Marks and Spencer made its entire Percy Pig range vegan-friendly in May last year by removing the beeswax coating. What they didn't take away, however, was the regular release of seasonal bags that tap into some holiday fun. In the Easter Party Time packs, you'll find gummy bunnies alongside Percy. And, as you'd expect, they're delicious.
Price: £1.85 (or two for £3 through Ocado)
Get your Percy and friends fix here
Aldi's Dark Chocolate Office Bunnies – the cost-effective supermarket choice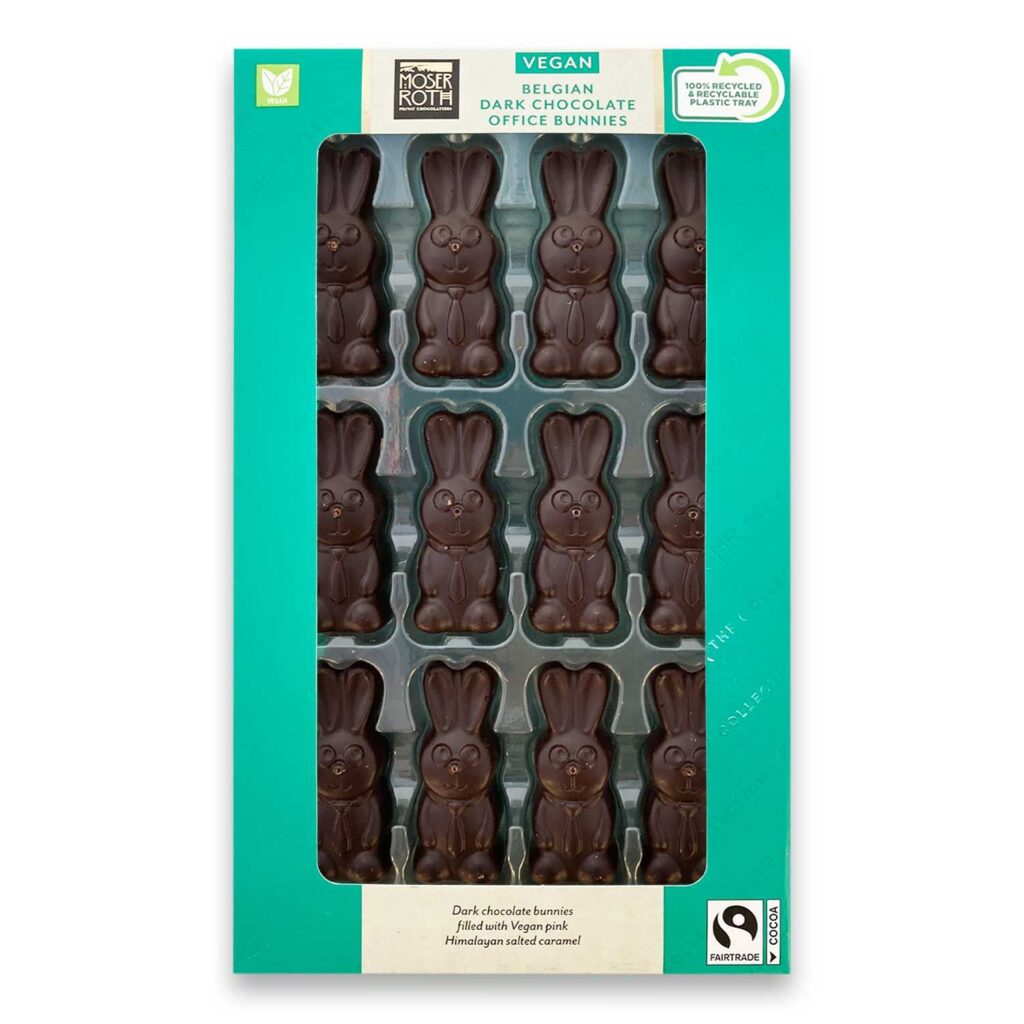 Once you get past the giggling fit that these vegan bunnies are all wearing shirts and ties, you'll appreciate not only how cheap they are, but also the snacking portions they come in. Everybody knows that once an Easter egg is cracked, there's a duty to finish it all, but not so here. One bunny, maybe two, and you can pop the box away for later. Or eat it all at once, no judgment here.
The dark chocolate is smooth and the liquid caramel filling packs a salty surprise. A great way to have some holiday chocolate in the cupboard, but without going too crazy.
Price: £2.99
Head to your local Aldi or buy online here
An accidentally vegan Easter classic – Lindt Dark Chocolate Gold Bunny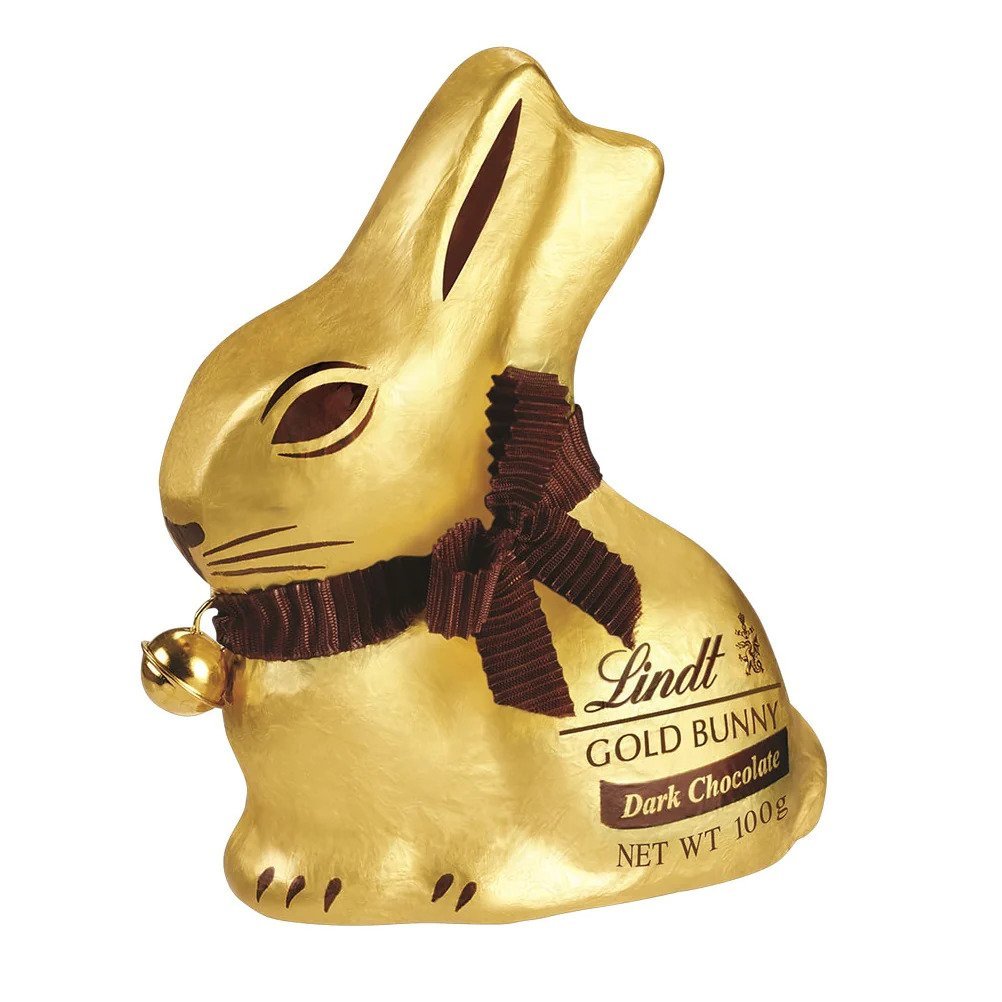 Iconic in their own right, the Lindt chocolate bunnies have delighted consumers for years. Vegans are included in the mix too, thanks to the accidentally vegan dark variety that contains no dairy at all.
Wrapped in gold foil and given a tinkling bell collar, these are indistinguishable from the regular milk bunnies and just as whimsical. Definitely something to consider if you're doing an Easter dairy-free chocolate hunt, as a few of these scattered around your garden will be adorable.
Price: £4.50
Collect your own warren of Lindt bunnies here.
—
This article was originally published on February 20, 2021. It was last updated on March 27, 2023.
---
Source:
Plantbasednews.org